Brand New Game - Shashibo Battle Shapes
Finally a game for all of you Shashibologists!
Shashibo Battle Shapes is a puzzle game by Fun In Motion Toys with magnetizing twists and turns. It's a battle of brains & dexterity to see who can create the most Shashibo shapes! This is a game you play by yourself or with a friend!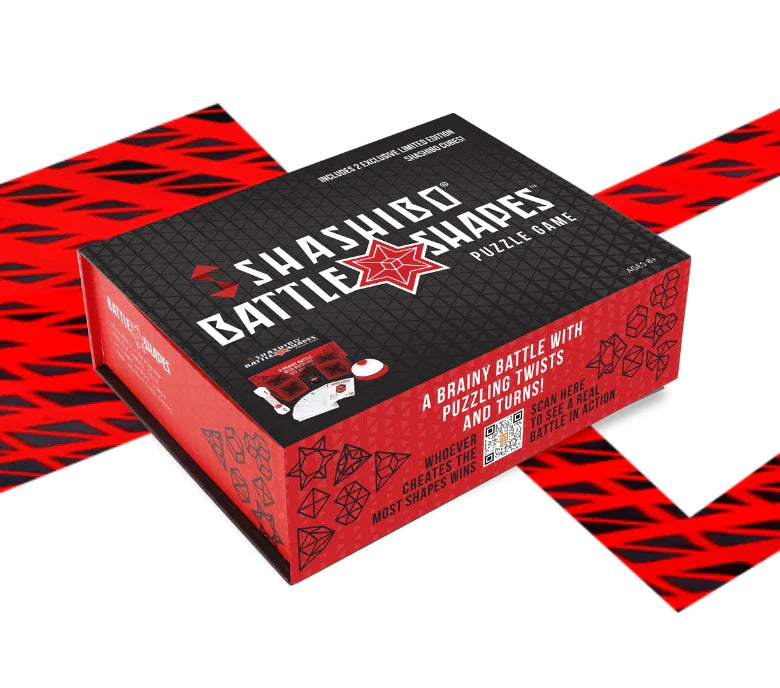 Who can complete the shape first and fastest?
Ring the bell when you win!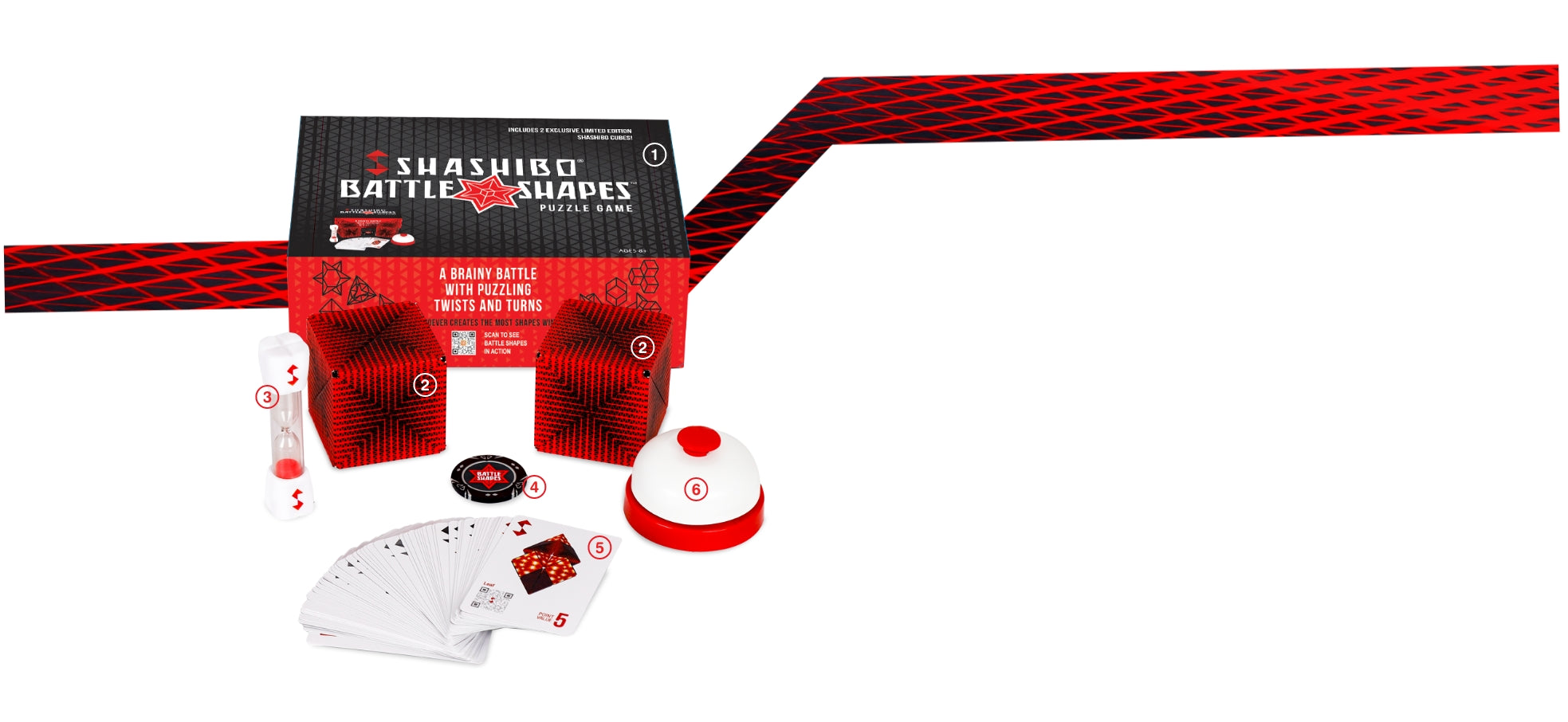 What's inside the box?
Two Limited-edition Shashibo cubes
Deck of cards featuring different Shashibo Shapes (each displaying a point system for easy, moderate, or difficult shapes).
Each shape card features a QR code linked to a video. Learn how to make the shape and become a Shashibo Master!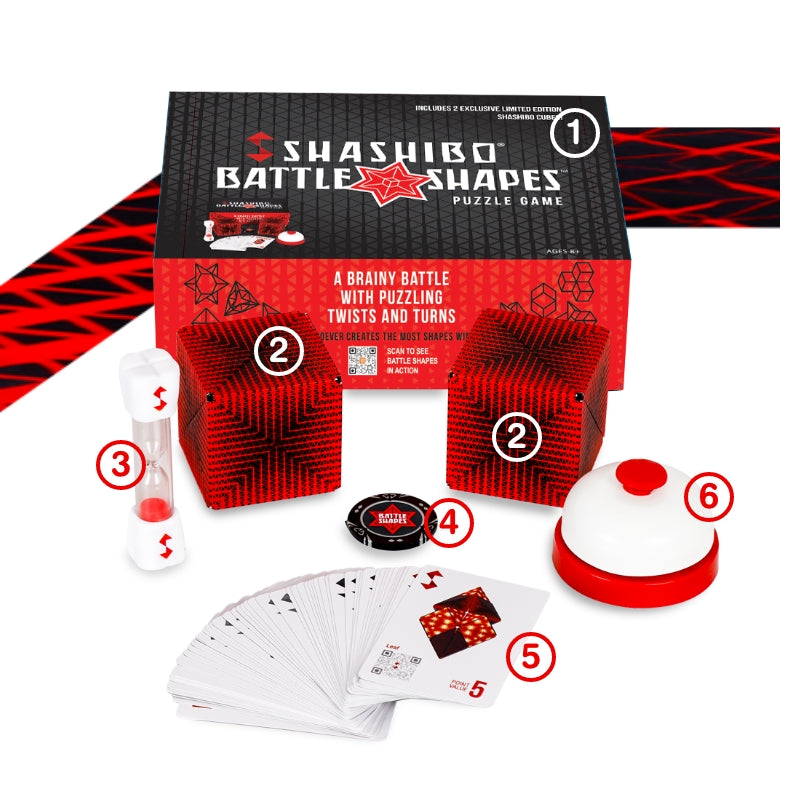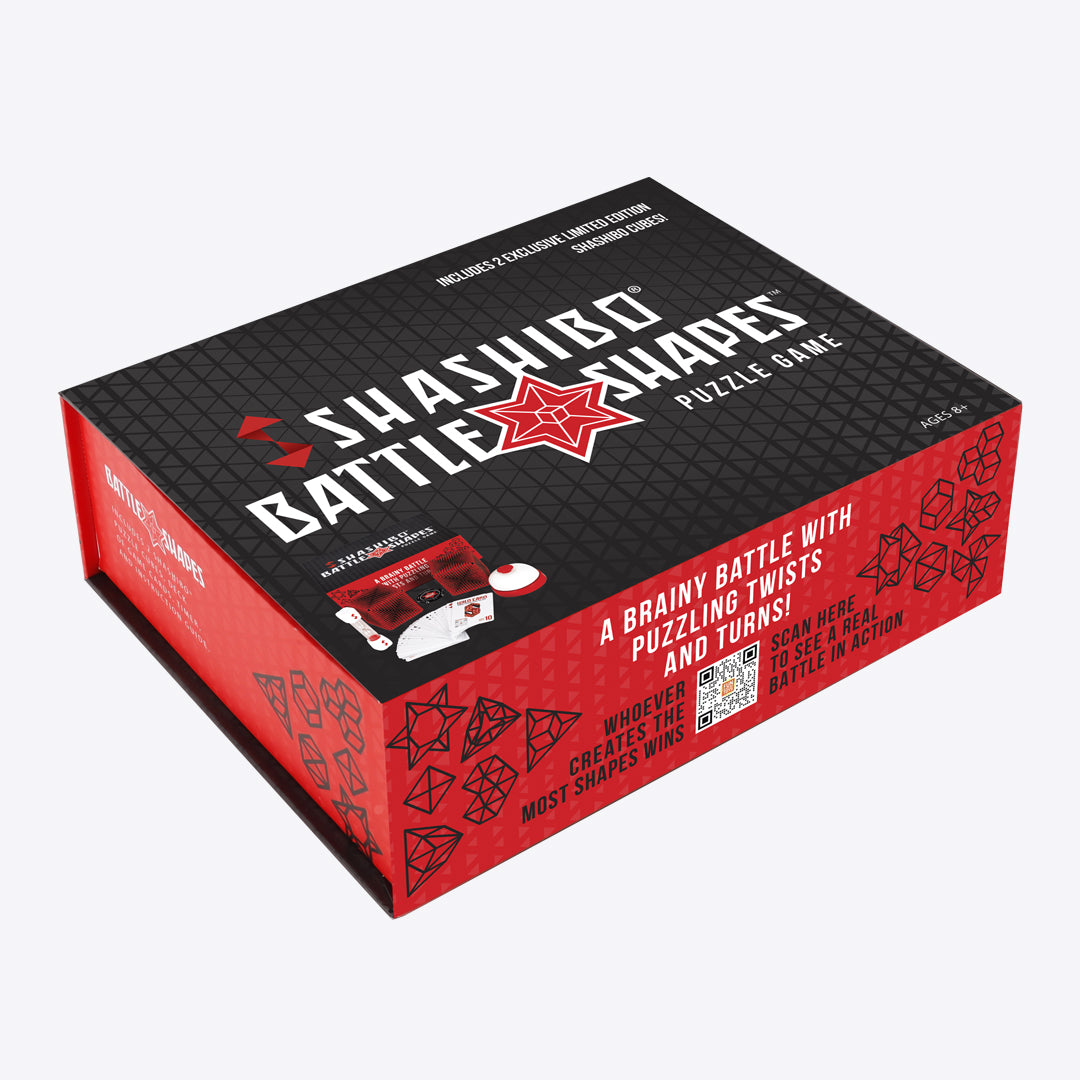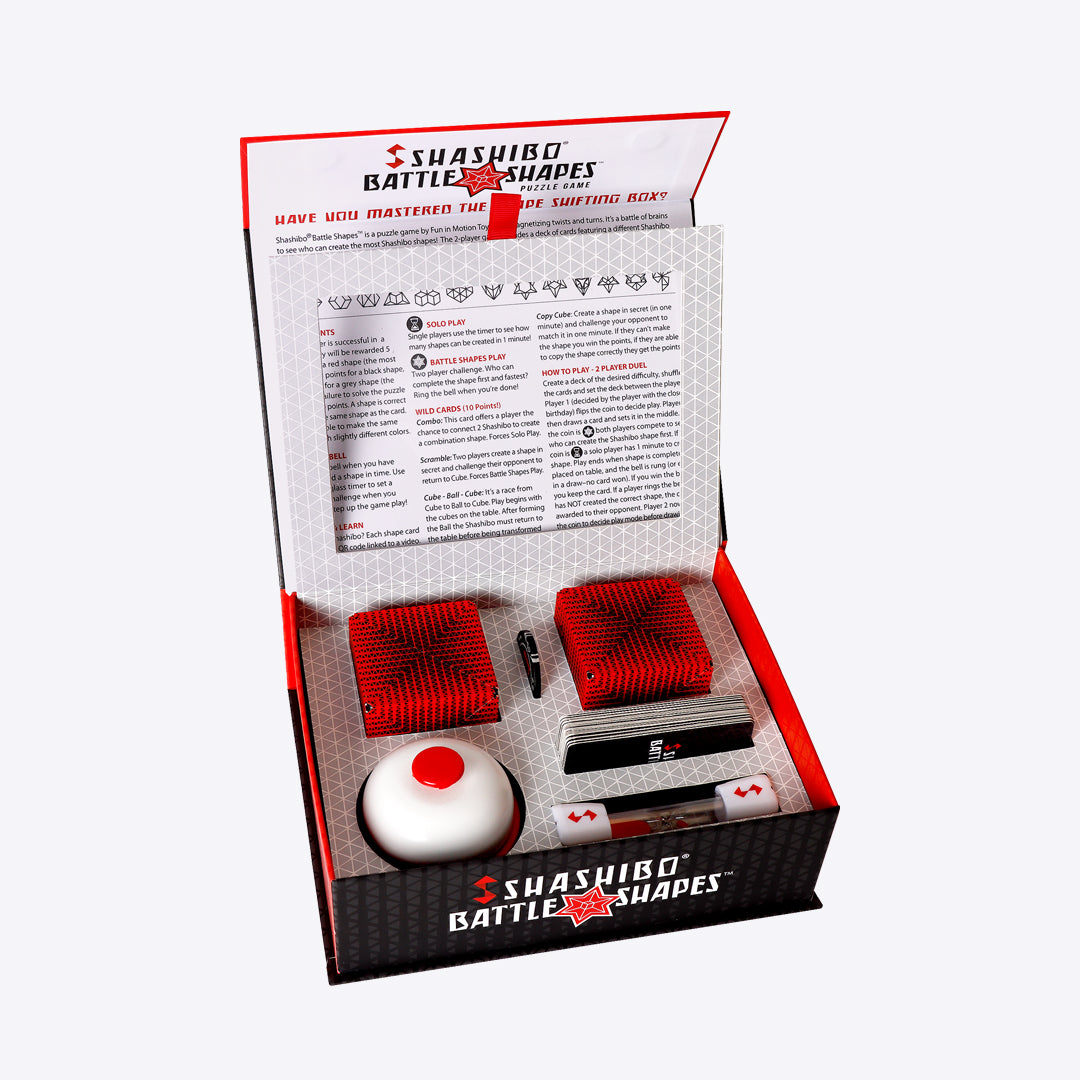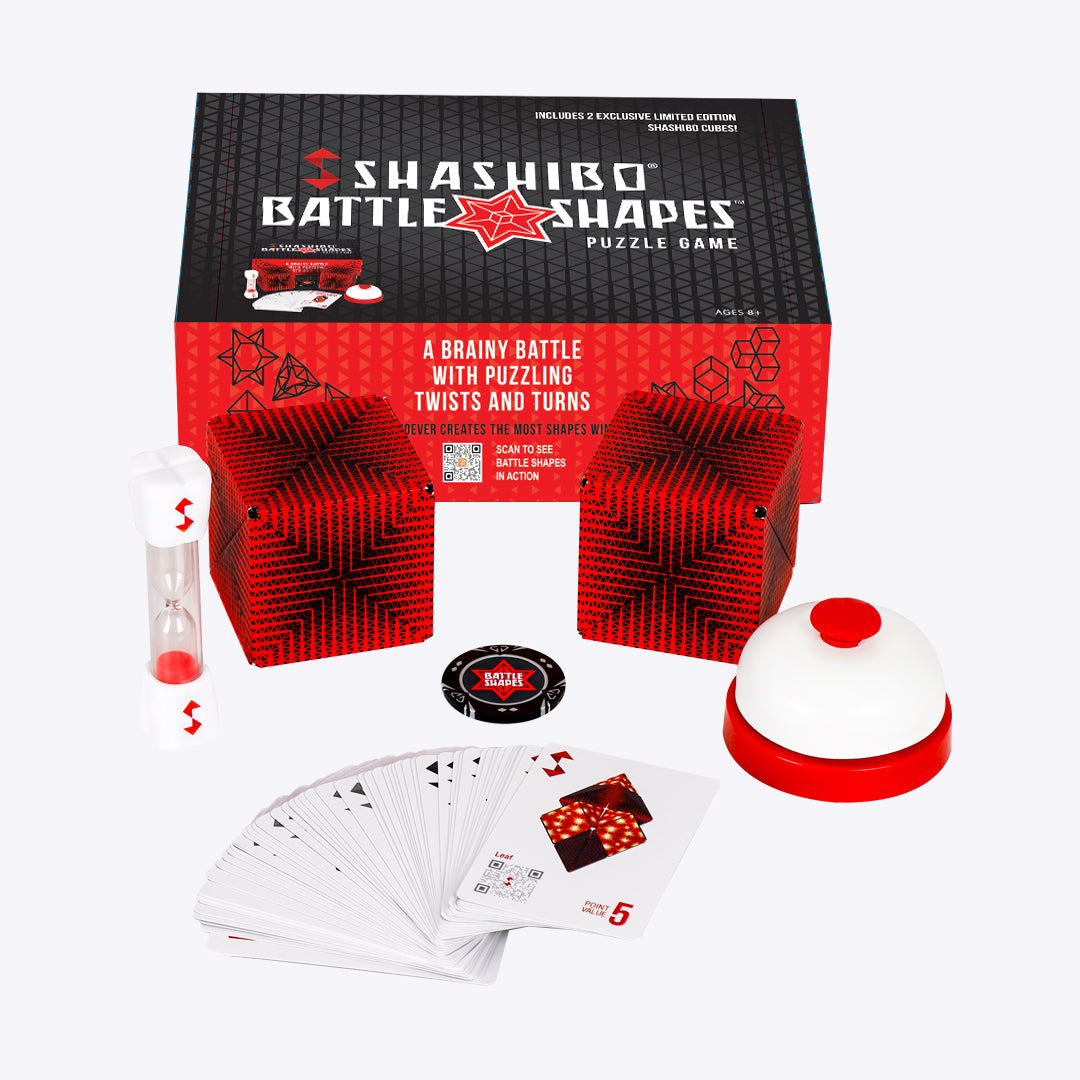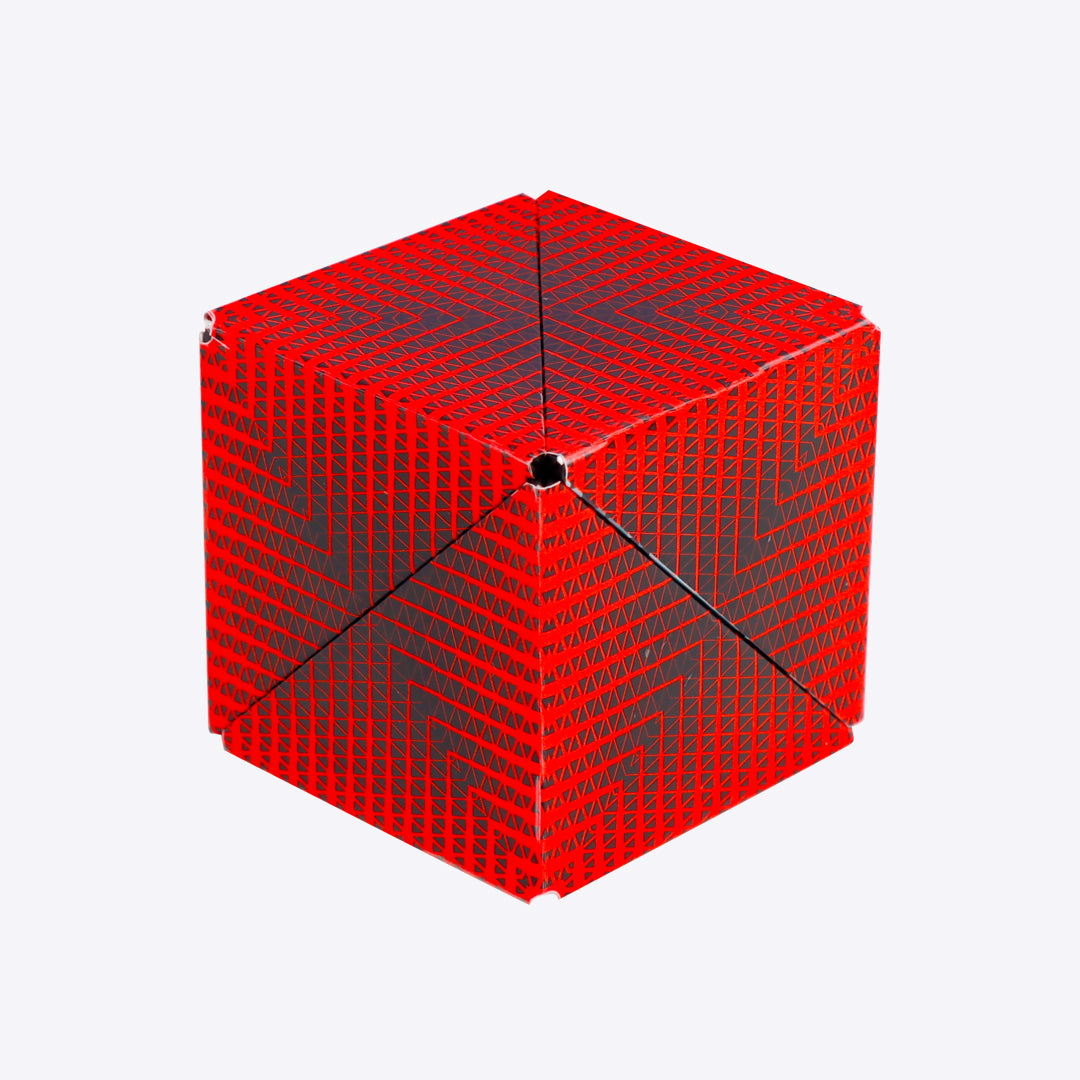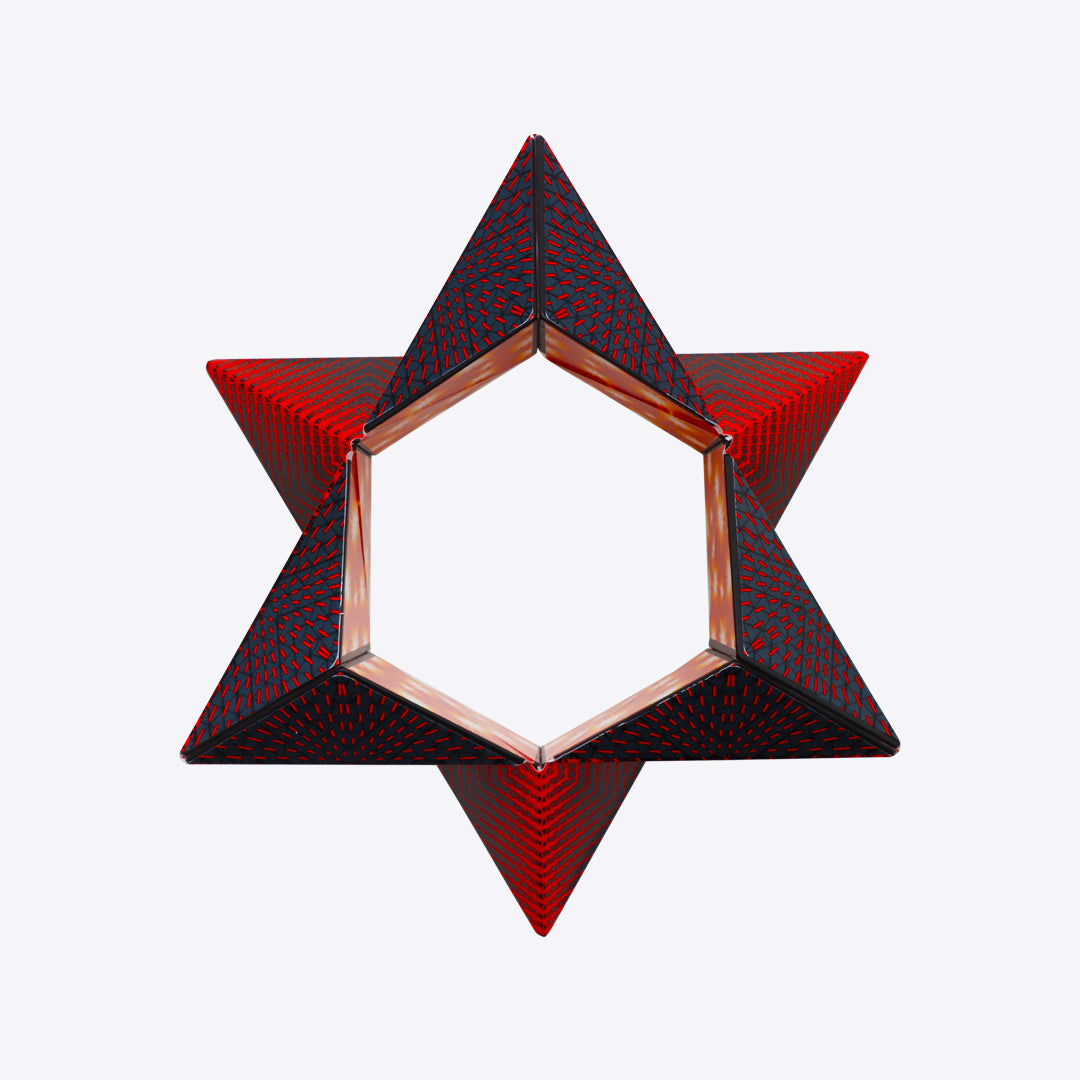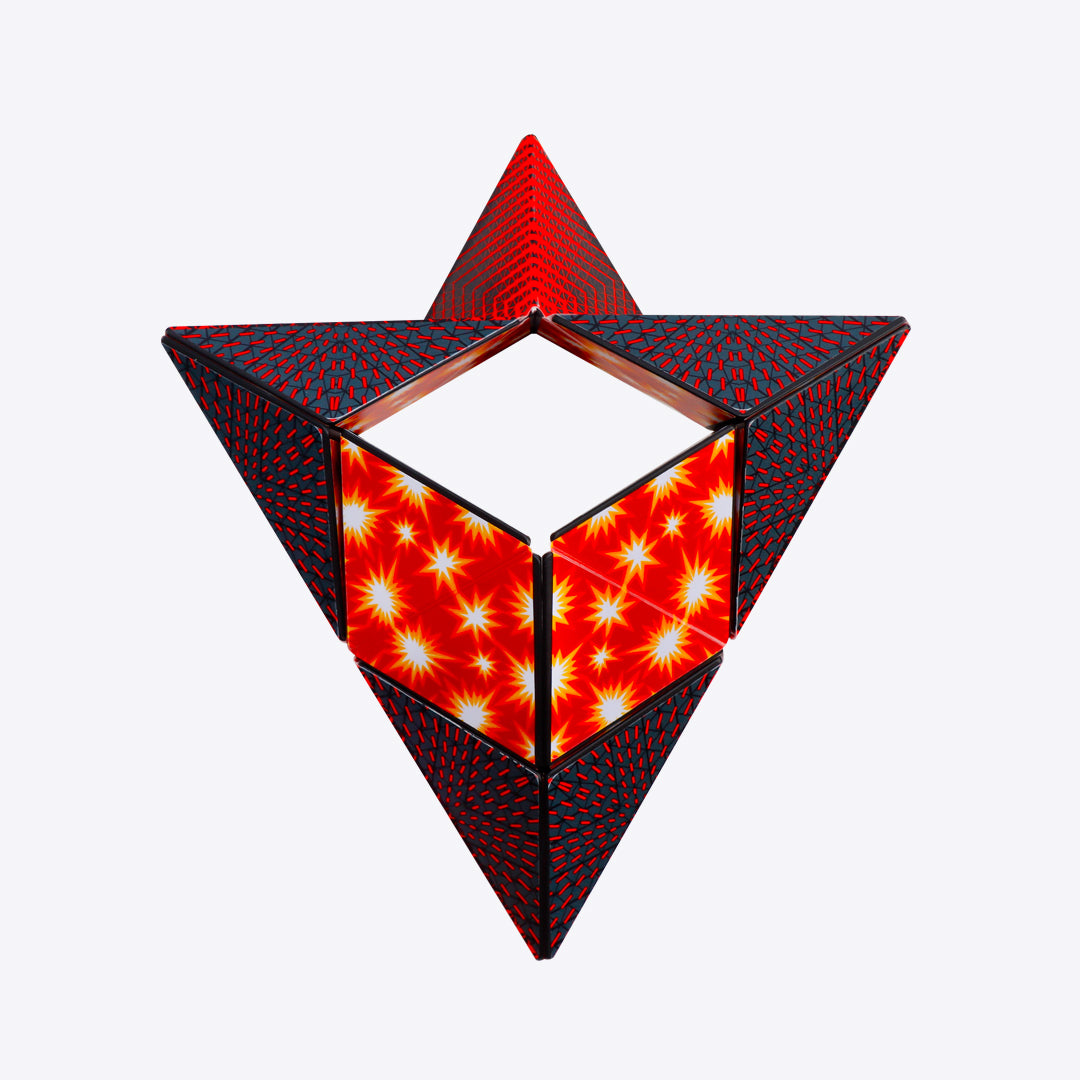 Warning:
This toy contains magnets or magnetic components. Magnets might impact the function of electronic devices. People with pacemakers are not recommended to play with this toy to avoid any possible impact to the pacemaker.
Shashibo Battle Shapes
Shashibo Battle Shapes by Fun In Motion Toys includes two
exclusive limited-edition Shashibo
, deck of game cards, timer, decision coin, and instructions for one or two players.
$49.99
Finally, a game for all of you Shashibologists! Go to your favorite game or hobby store or click the link above to purchase online! Here is how to play: Player whose birthday is closest to today, goes first, flipping the coin. The coin will determine "solo mode" or "Battle Shapes" (multi-player). If solo, the timer is set by the person not playing and the coin flipper takes a card and tries make the shape on the card before the sand runs out. For "Battle Shapes" mode, select a card and the first player to create the shape correctly rings the bell and wins the points associated on the card. Each card features a QR code linked to a video, so players can learn how to make the shape and become a Shashibo Master!

Shipping
We offer FREE shipping on all orders over $50! All orders ship from our US warehouses the next business day and arrive within 3-7 days via USPS.
If you are not satisfied with your order, please contact us at customerservice@funinmotiontoys.com

Returns
Our policy lasts 30 days. If 30 days have gone by since your purchase, unfortunately we can't offer you a refund or exchange.
To be eligible for a return, your item must be unused and in the same condition that you received it. It must also be in the original packaging with a corresponding receipt of purchase.
To get started, simply send us an email at customerservice@funinmotiontoys.com start the process.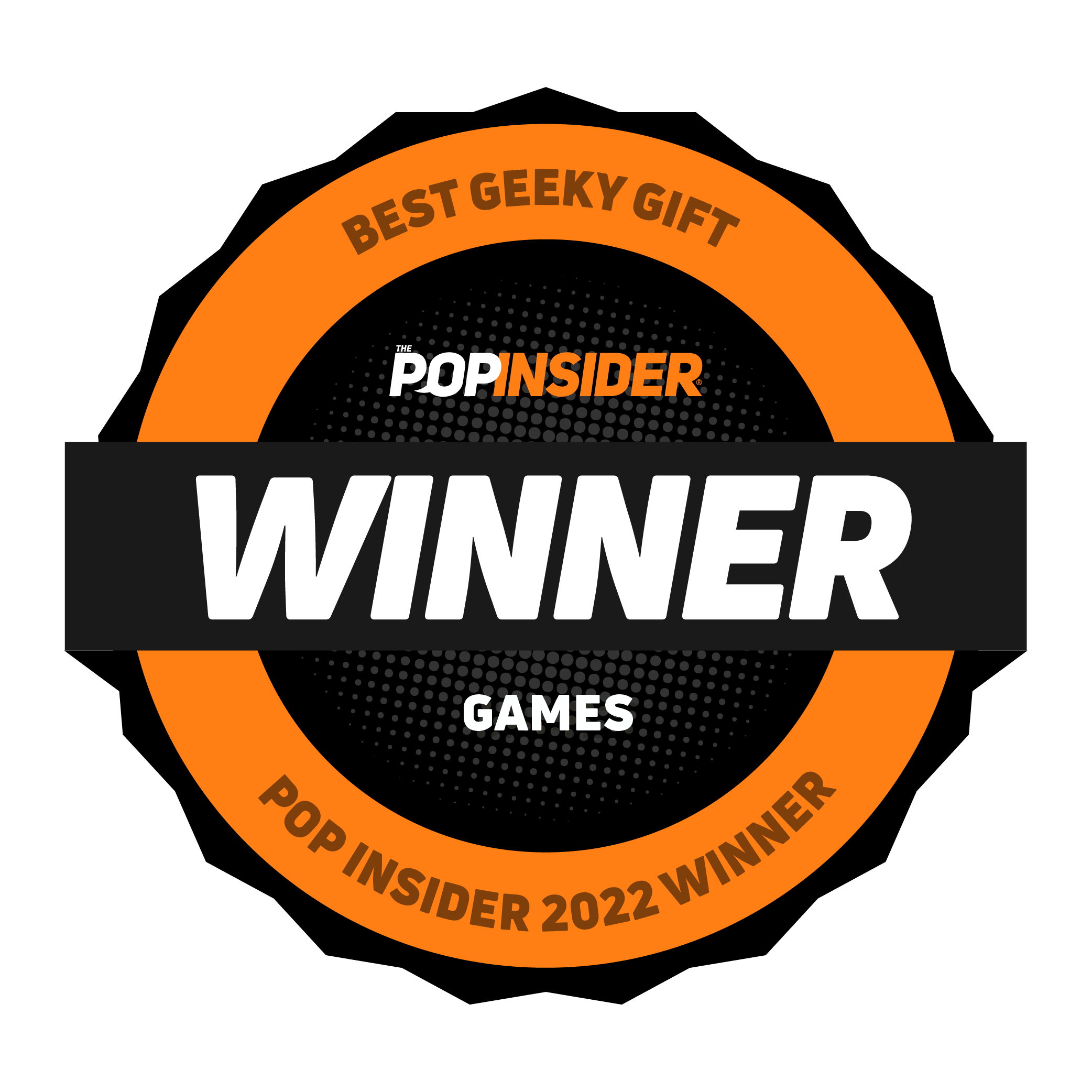 Top Holiday Toy in @thetoyinsider's 2022 Holiday Gift Guide!
Who Can Create The Most Shapes?
Take your creativity and competitiveness to the next level! Battle Shapes is here to help you master your Shashibo skills and more - it could be your new fun activity to spend with friends and family. Challenge youself and become a real Shashibo Battle Shapes master!