GLOW WITH THE FLOW
Spinballs Glow.0
Each Spinballs poi set comes with 2 poi balls attached to adjustable leashes with comfortable finger loops. Spinballs are rechargeable with USB (charging cords included). Each ball changes color and features 22 colorful light modes, including a customizable mode.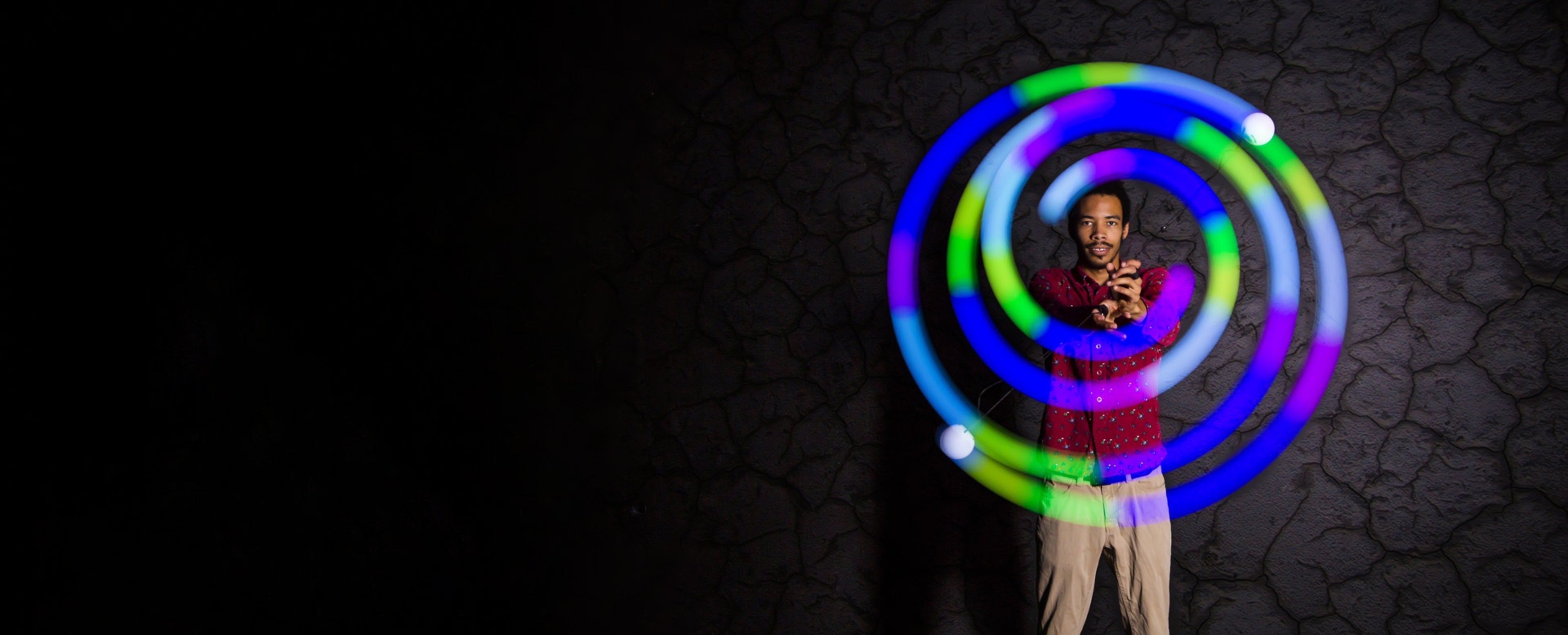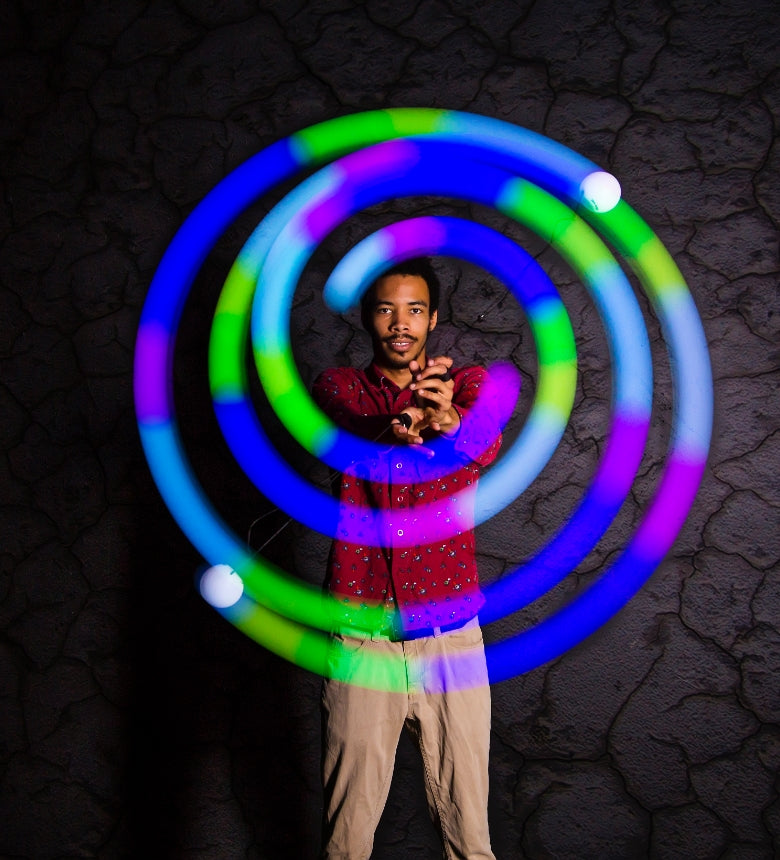 Learn The Moves & Motions
Boost confidence and create a sense of accomplishment.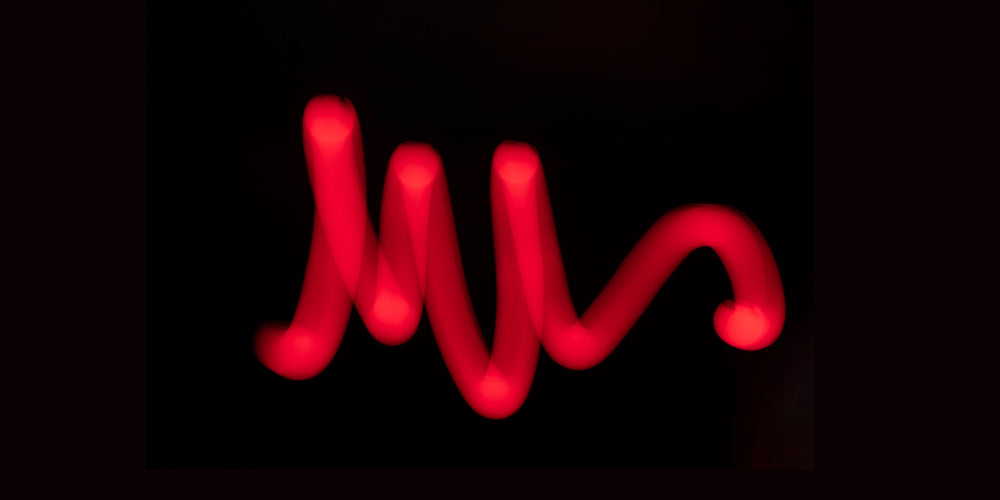 Spinballs LED Rechargeable Poi Set
Spinballs Poi Set is USB Rechargeable with 22 Vibrant Color Light Modes & Patterns. Durable, soft-core balls with Adjustable Leashes & Double-Loop Handles.
$24.99
+ beginner guide included
"I'm having a lot fun with the Spinballs Poi"
– Michelle (verified buyer)
Create glowing light trails at night with Spinballs LED Poi! Poi is Maori for 'ball on a string.' This set of glow poi are attached to adjustable leashes and light up the entire spectrum of the rainbow! Spin them around in rhythmical and geometric patterns similar to Tai Chi to create a visual effect. To help you get started, download our app to learn the moves & motions.

Changes colors and features 22 light modes
USB rechargeable - charging cables included
Soft & lightweight
Adjustable leashes: 12-24 inches
Double-loop finger handles
Great for beginner to advanced poi enthusiasts
Ages 6+

Shipping
We offer FREE shipping on all orders over $50! All orders ship from our US warehouses the next business day and arrive within 3-7 days via USPS.
If you are not satisfied with your order, please contact us at customerservice@funinmotiontoys.com

Returns
Our policy lasts 30 days. If 30 days have gone by since your purchase, unfortunately we can't offer you a refund or exchange.
To be eligible for a return, your item must be unused and in the same condition that you received it. It must also be in the original packaging with a corresponding receipt of purchase.
To get started, simply send us an email at customerservice@funinmotiontoys.com to start the process.
Watch Spinballs Glow.0 in Action
Mesmerising movement with a touch of LED lights will create brighter and more colorful juggling experience. Explore Fun In Motion Toys apps & videos to learn or improve your skill.
Learn More
Get Spinspired
Spinballs Glow.0 is an activity you can progress with to challenge yourself. There are endless tricks to learn. Download the Fun in Motion Toys app for Android & Apple devices to learn the moves and motions. Over 20 instructional videos available!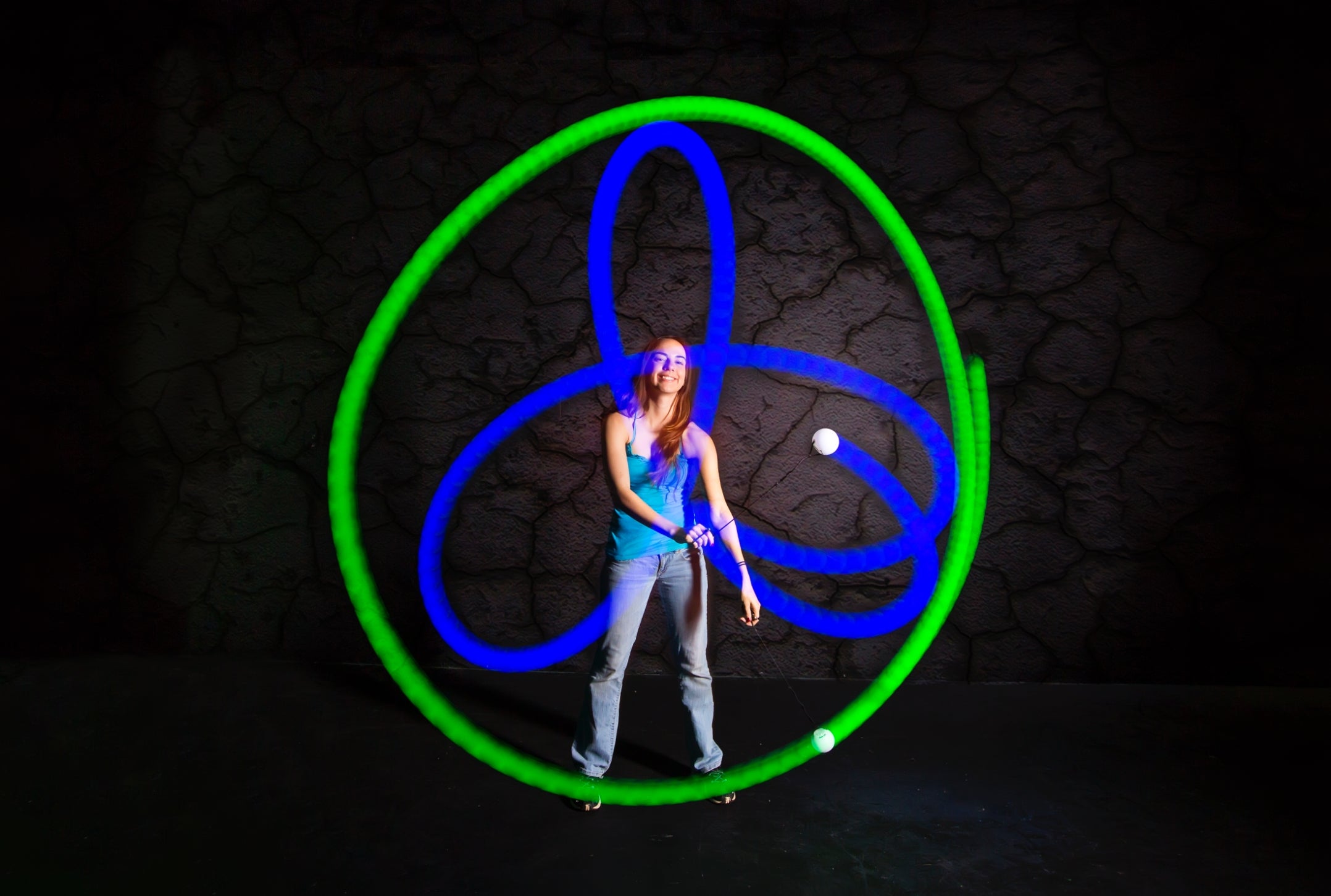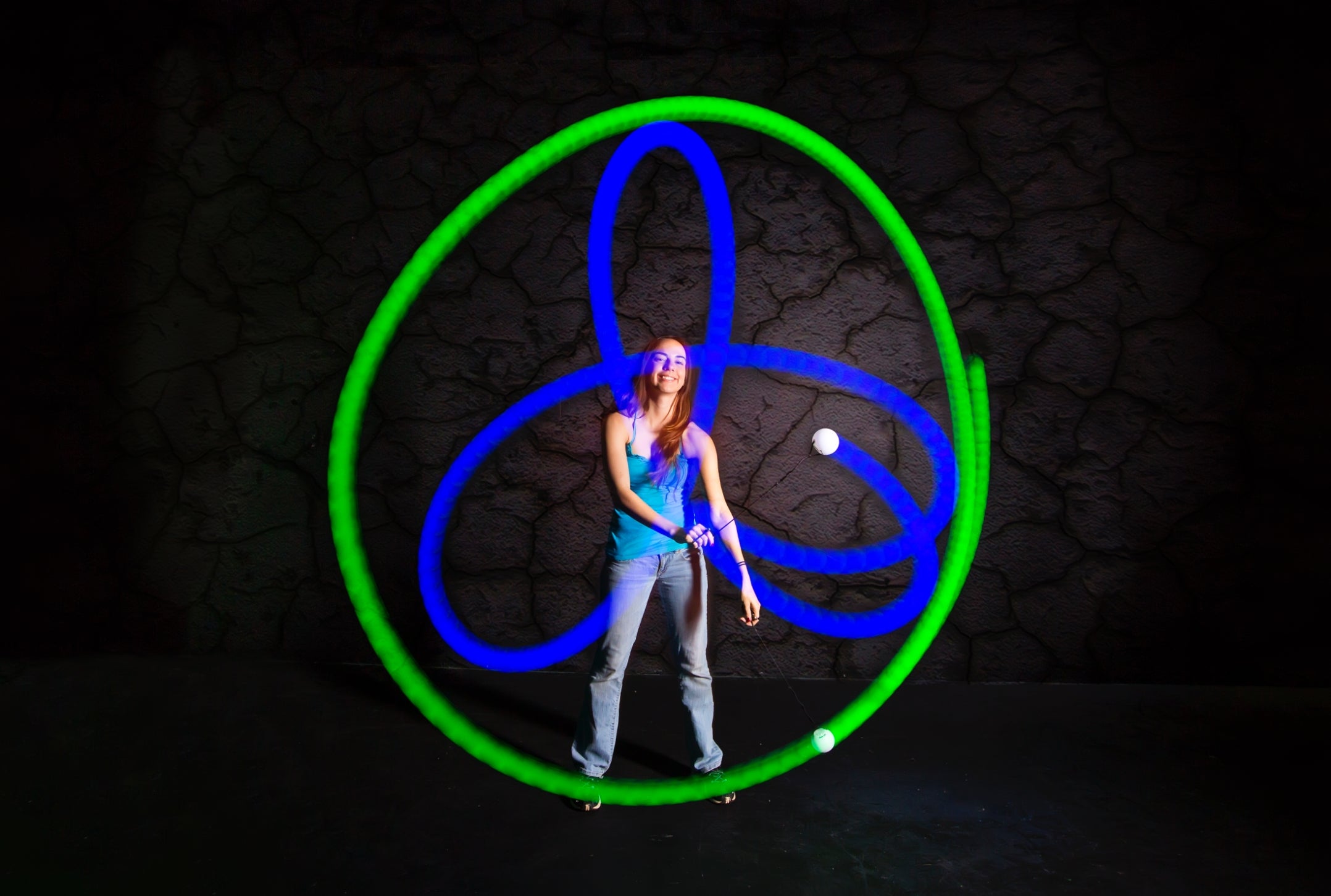 Outstanding
My poi spin balls are wonderful , and I couldn't be happier ! I love them ! But I don't know how to work them even though I'm pretty damn coordinated too ! I can use nunchucka's , butterfly knives at the same time , one in each hand ! And I'm watching tutorials on YouTube trying to get a grip on how to spin these damn things ! But I still haven't grasped the reality how to spin them yet ! Otherwise they're fantastic , I love them , they're great ! And I'm extremely happy I may have already written a review , so if I did I apologize? Because sometimes I'm very absent-minded so I don't know !
I liked the colours
The colours are stronger than what I could see on pictures and promotional videos, I like the way is built and I would definitely would buy it again
These are great!! Highly recommend.
I was a little nervous purchasing these after reading some of the negative reviews but boy am I glad I decided to purchase them. These were easy to use. Yes they looked different colors when charging, but that's not how it looks when you are using them. I actually got these for my son to play with after someone at a music festival let him play with theirs. They have stood up to toddler use and also still work after getting left out in the rain.
So much fun
I purchased a set of these to see if the grandkids would enjoy them, and we had so much fun. These are way better than the sparklers we had when I was little. I am ordering each of the grandkids a set.
Awesome night activity.
I bought these for my kids, and then their friends, because the visuals they create outside in the dark are amazing. Easy tool for building confidence.
Great for 13 year old boy
My 13 year old son loves this set!!
Entertaining and exercise
I experienced these in New Zealand. They were used in Island dancing and entertainment. They became one of my favorites to use in arm excel uses. These balls light up for extra fun.