Explorer Series
Explore the Earth-Moon-Sea connection! Though nearly 240,000 miles away, the moon seems distant and barren, yet the connection to our blue planet is as strong as the moon's magnetics that controls our tides. Come explore this new Explorer Series by Shashibo, and let Shashibo unfold all the mysteries beneath the surface.
Get Yours Now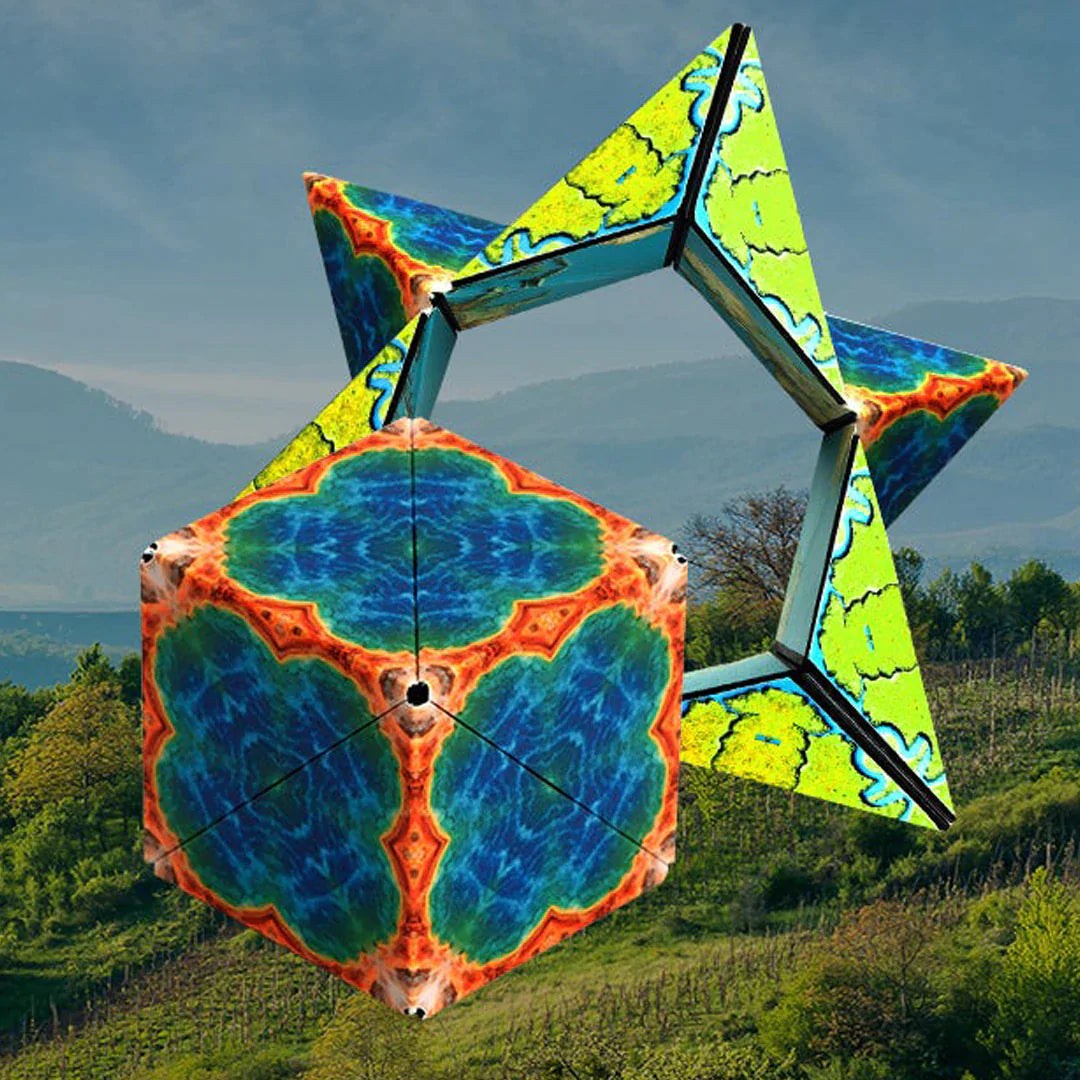 EXPLORE THE
Earth
You'll travel the globe, including the north and south poles, once you get to the ball shape in the Earth Shashibo. Or explore Yellowstone National Park's Grand Prismatic Springs safely from your own cube.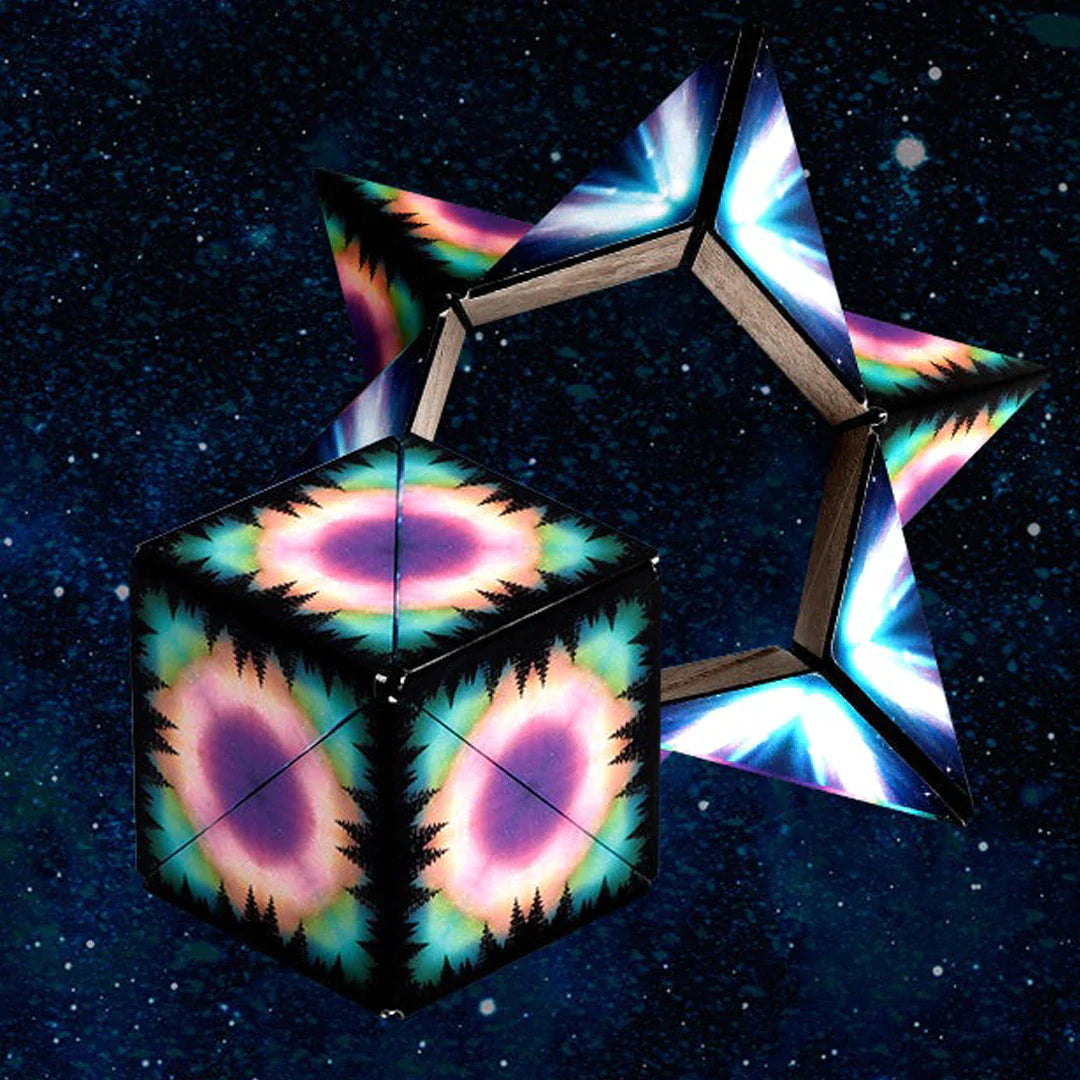 EXPLORE THE
Moon
Go from the cube to the rhombic dodecahedron — the unique ball shape — to reveal the full moon with real mapped images from NASA! Discover the beauty of the night with the Moon Shashibo.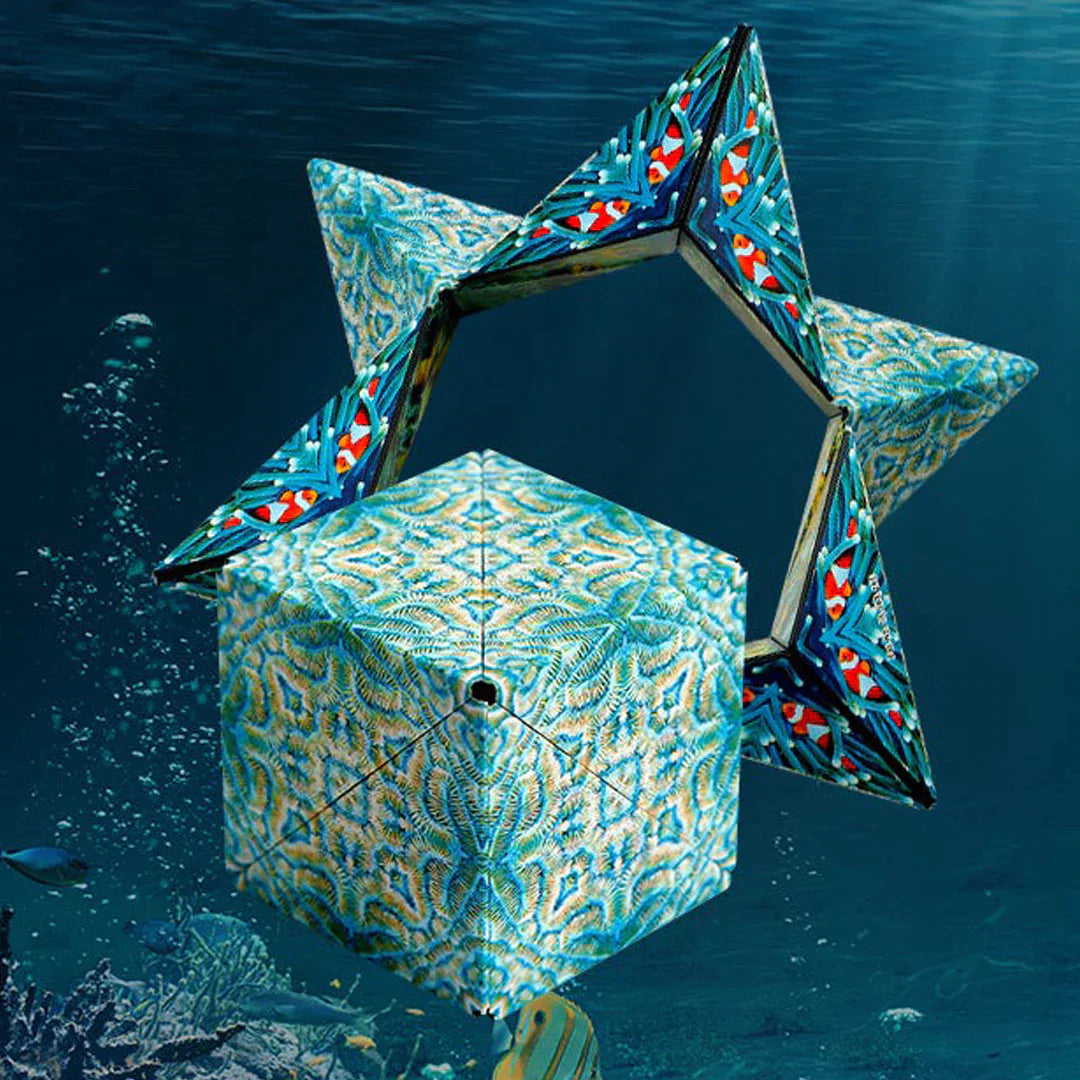 EXPLORE THE
Undersea
There's a whole other world beneath the surface with the Undersea Shashibo. Explore a 360 degree coral reef thriving with sea life once you get to the ball shape! Snorkel masks not required.