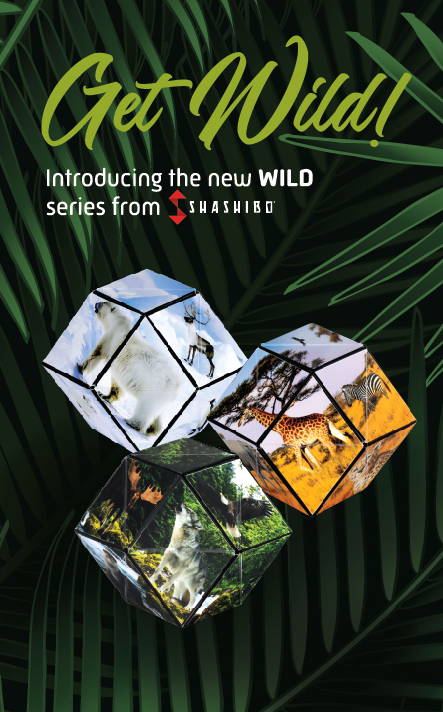 Nature's secrets can be puzzling - and what better way to explore the natural world than through our newest Shashibo series WILD! Discover four of the earth's unique environments - Arctic, Forest, Jungle and Savanna - and be amazed at the diversity of zoological wonders within. Collect & Connect them all!
Come explore the mysteries within the deepest, darkest jungles, where nature
explodes with exotic plants and creatures such as lemurs, leopards, red pandas, sloths, snakes, alligators, turtles, orangutans, and colorful butterflies.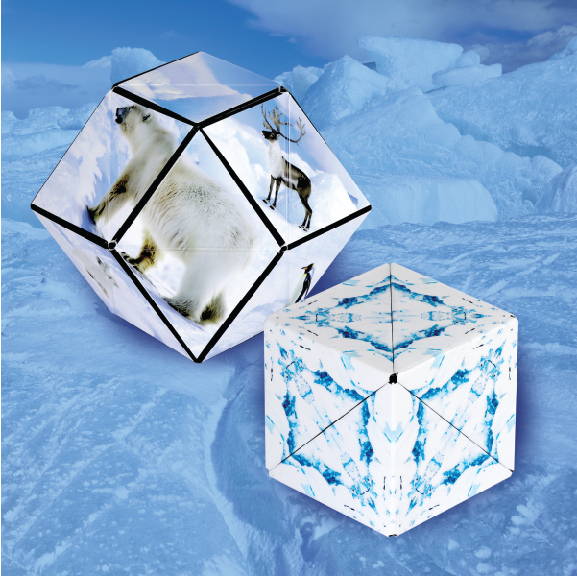 Journey to the land of ice and snow, and marvel at the furry and feathered animals that thrive in this frigid, frozen environment – penguins, polar bears, arctic foxes and hares, caribou, snowy owls, snow leopards, walruses and seals.
Tall trees and clear creeks provide a pristine home for so many of America's favorite animals. At every turn you'll experience the hidden haven of bears, otters, lynx, moose, wolves, foxes, raccoons, owls, woodpeckers and bald eagles.
Africa's vast, grassy plains are home to many of the most magnificent animals on the planet. Discover the world of wildlife that roam this realm, including lions, rhinos, elephants, zebras, cheetahs, giraffes, crocodiles, flamingos and meercats.